subsidiary of Soletanche Bachy Group – a world benchmark in foundations and soil technologies.
We deliver the full range of geotechnical engineering services to provide effective and innovative solutions for public and private sector clients alike. Our teams design, build, refurbish and commission.
Become:
a leading foundation and underground specialist contractor in Vietnam and South East Asia in terms of Safety, Environmental Friendliness, Quality & Program.
a top subsidiary of VINCI Group on Safety & Efficiency.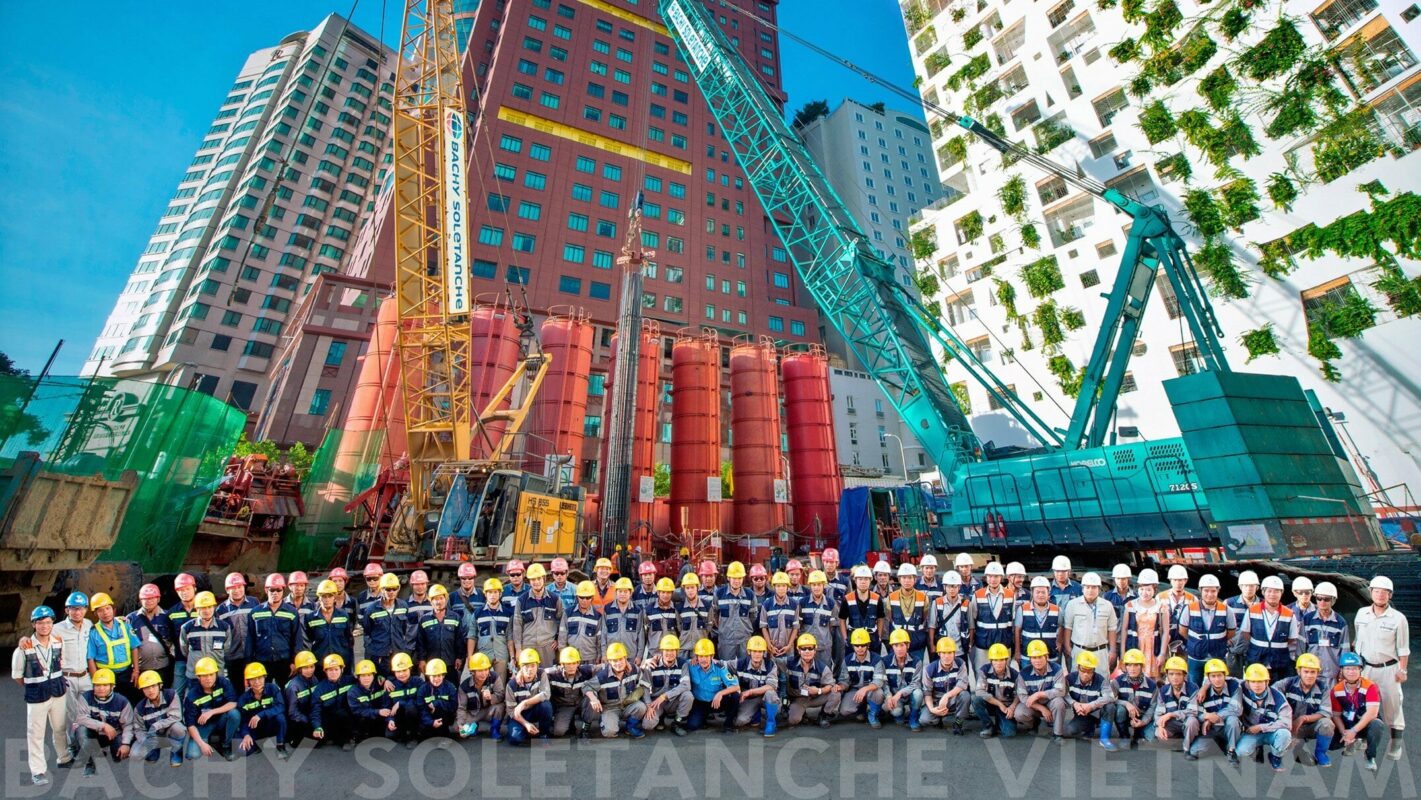 Mission
Build and develop employees and managers with self-consciousness, challenge enduring and innovation in profession; unite and bond for the common development of the Company and the progress of the Society.
Be the first choice of clients in terms of Prestige, Safety, Quality and Program.